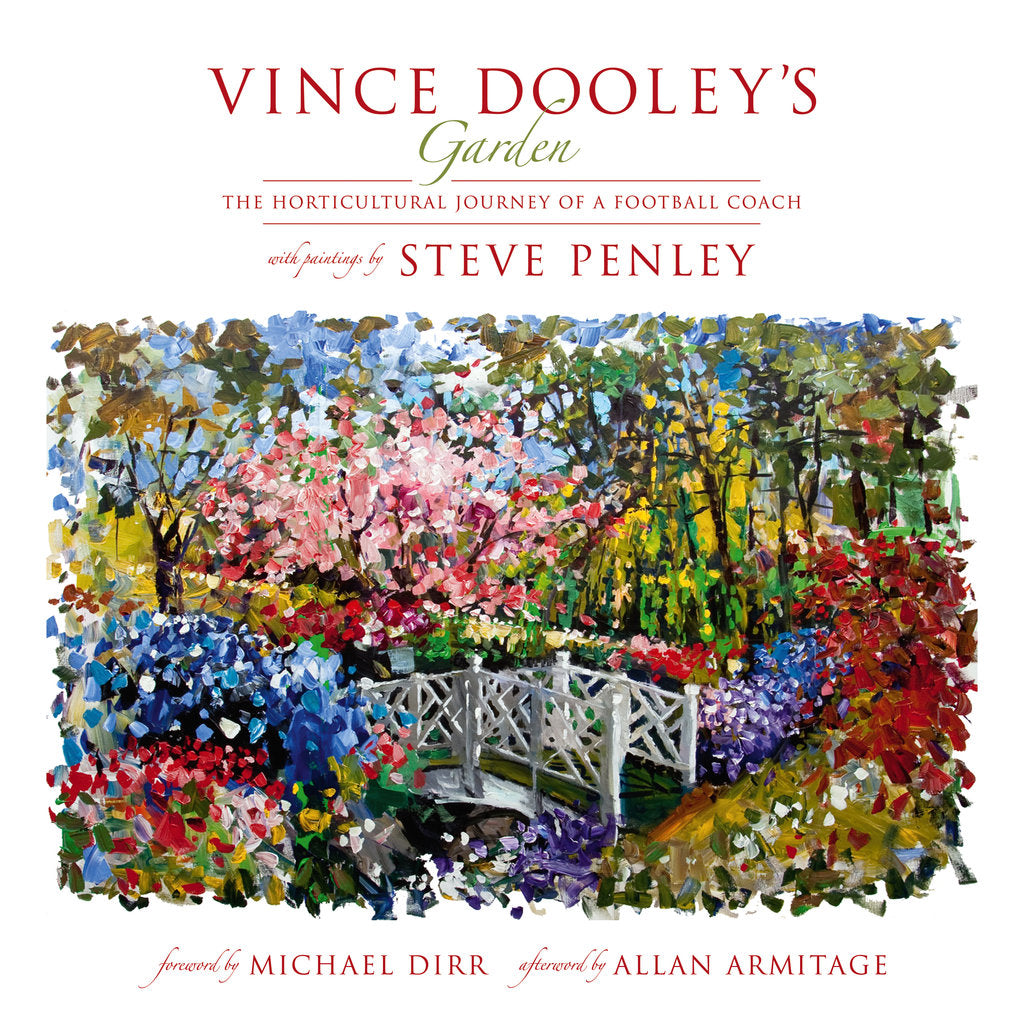 Vince Dooley's Garden: The Horticultural Journey of A Football Coach - Sold Out
Sold Out.  Please try Amazon.
Illustrated by Steve Penley
The name Vince Dooley is synonymous with football in the South.  More recently, the retired University of Georgia head football coach has gained renown as one of the region's finest gardeners.  Following the lead of his mentors, respected horticulturalists at the University of Georgia, Dooley has created a spectacular garden around the home that he and wife Barbara have lived in since 1964.  the University of Georgia Department of Horticulture honored Dooley by naming a rose after him, along with the Dooley hydrangea, a unique variety discovered in Dooley's garden.  Vince Dooley's Garden tells the story of the former head coach's twenty-year full-time commitment to gardening.  Steve Penley's exceptional paintings complement the story perfectly, along with nearly 35 color paintings and 100 color photographs of Dooley's garden.   
Autographed copy by Steve Penley
Hardcover: 200 pages
Publisher: Looking Glass Books
Language: English
ISBN: 1929619375
ISBN-13: 9781929619375
Product Dimensions: 10" x 10"