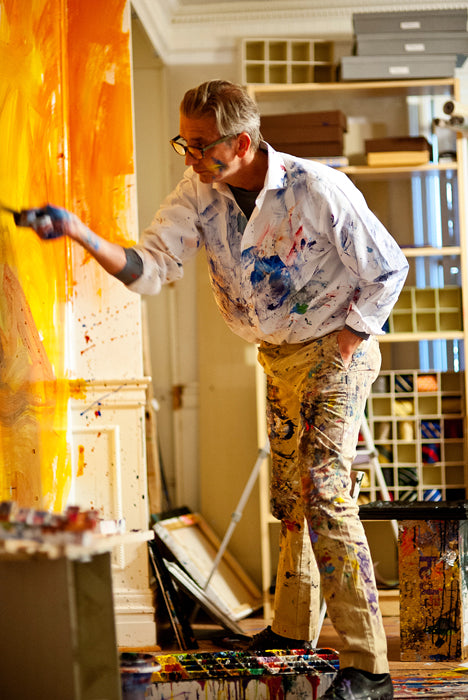 Stephan Lyall Penley was born into a family of musicians in 1964 in Chattanooga, Tennessee. The Penley family moved to Athens and then to Macon where Steve graduated from First Presbyterian Day School. Steve continued his studies of art at The School of Visual Arts in New York and at The University of Georgia.
After college, Steve was working odd jobs while painting when his talent was recognized by an attorney and art enthusiast, Robert Steed. Steed's friendship and patronage helped Steve connect with many other clients and grow his business. Penley quickly gained recognition for his bold brush strokes, vivid colors and historical icon paintings.
Steve is now one of America's most celebrated artists with works exhibited worldwide. Steve has created many projects for Fox News, major companies such as Coca-Cola, AirTran/Southwest, Kaiser Permanente, as well as several U.S. Presidents.
Penley has authored several books of his own and illustrated books including several authored by Coach Vince Dooley. He has received a number of awards and honors for his talents and has donated countless paintings to charities and organizations in his community and state, as well as across the nation. He especially considers it an honor to be involved with numerous organizations that benefit our service men and women as well as our veterans.
Steve is proudest of his role as a father of three very talented artists and musicians: Lyall, Abbey and Parker. The Penleys call Atlanta home.